Find out more about the Carrier Family and how Carrier Family Doodles came to be.
Who is the Carrier Family?
There's so much to say about  us and about Carrier Family Doodles! But let's start by simply introducing ourselves: we're Marc and Cindy Carrier. We, along with nine of our 11 children, launched Carrier Family Doodles when we returned to Southern Indiana after nine years of village missionary life in  Kenya and Uganda. (We served with Kingdom Driven Ministries.)
As we pioneered a mission in East Africa (spreading the gospel and making disciples, and ministering to the diverse needs of the poor) we also bred high-quality German Shepherd dogs. GSDs are one of the most useful and versatile dogs in Kenya, used both for security service and as pets.
A few photos from the mission field.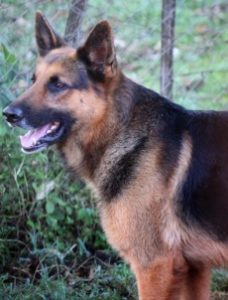 Our prize sire was a dear family pet, Rex, an amazingly loyal and intelligent best friend. He will forever be remembered for his warm greetings and smile. Cindy always told him, "You're the best dog, Rex," as she scratched the "spots" on his back and chest that made him groan with itching delight.
Though Rex wasn't supposed to go on the furniture, no one could resist his big brown eyes as he imagined that his enormous frame was that of a lap dog. 
Although all of our German Shepherd dogs were reared from puppies and were beloved, none would ever compare to our Rex. Not only was he of the dearest temperament, but his size, coat, and color were noted by all who met him.
At the same time, our oldest daughter (Bekah) had a precious Maltese named Max who was her constant companion. His non-shedding hair and small size permitted him to live with the family in the house without affecting the allergies that two of our children suffer from.
Max slept with my daughter and lounged in our living room, never leaving her side as she went about her daily activities.
Why are we breeding Golden Mountain Doodles?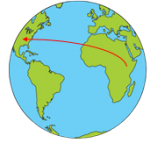 Now back in America after nine years in Africa, our experiences with German Shepherds and Maltese dogs set us on the quest of finding the ideal family pet that we could also breed, and we believe we have found it!
Although there is no replacement for Rex, a breed that exemplifies his loyalty, obedience, and trainability is the Golden Retriever. However, we definitely wanted a lap companion like Max who was non-shedding and hypoallergenic. So a Goldendoodle would seem an ideal choice. But there was one more consideration…
I (Marc) am an introvert at heart and love my alone time. When I am in my recliner having some quiet time reading my Bible, I love my lap cat; even when I am sleeping, she is always close at hand. Since I was 20 years-old, I have always had a cat; her name has always been Kitty, and she has always been a tri-color (Calico or tortoiseshell) cat. Like my grandfather before me, who also always owned a Calico cat, I have to have my Kitty!
Now enters my fascination with the beauty of tri-color. I know some may dispute with me, but I am entitled to my opinion. And I believe the most beautiful dog in all of Creation is the Bernese Mountain Dog. They are simply gorgeous, especially when you find one with perfect tri-color symmetry. They are likewise loyal and intelligent and so approach my idea of the perfect dog.
However, they are a large dog, shed a lot, and can also be a bit more stubborn than some appreciate. But their beauty is indisputable; they are the Calico of the canine variety.
The logical choice? A Goldendoodle/Bernedoodle cross! In breeding what is known as a Golden Mountain Doodle, now we can achieve what I would consider the pinnacle of perfection in the family pet: loyal, intelligent and trainable, small in size, great temperament, non-shedding, hypoallergenic, and with a potentially beautiful palette of color varieties.
That is why we are breeding the Golden Mountain Doodle! Our breeding stock is designed to capture all of the best qualities in each of these breeds and provide you with many color combinations to choose from.
Take a look at our Puppy Parents page and visit our puppy photo gallery. To find out more about the Golden Mountain Doodle or the Aussie Mountain Doodle (which we have just begun offering in 2023!), click here.